About PXF Payroll Solutions
Why PXF?
We have over 20 years' of payroll and bookkeeping experience for SME's.
We have extensive knowledge in Payroll including the processes of uploading information to the HMRC RTI (Real Time Information), due to experiencing the move from their old systems to their new one. We also benefit from working within this field when the Work Place Pensions / Auto Enrolment Scheme was first introduced into the workplace.
We have many years of experience in running paryolls of varying sizes and frequency. Whether you have 1 employee or 300 employees, you can trust PXF Payroll Solutions to meet all of your payroll needs.

PXF has the experience and knowledge to understand that all businesses have individual needs, and we are therefore able to provide a tailored package to suit you. Your dedicated Account Manager will be on hand to assist you with any queries that you have regarding the processing of your payroll, or general bookkeeping services.

We use Sage software to ensure that you are kept up-to-date with current legislation.
PXF Payroll Solutions is dedicated to offering a very high standard of service to meet our clients' needs.
PXF has a number of years experience working within Accounts and Bookkeeping, and as such we feel confident that we can take care of your accounting needs.

We have already transitioned other companies to be General Data Protection Regulations (GDPR) compliant with the introduction of this requirement in May 2018.
PXF has the comfort of knowing that they have I.T. support on hand at all times to ensure that we can deliver the best services to you.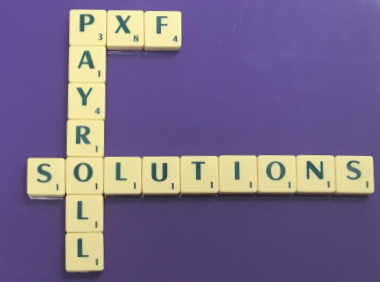 Although we consider Sage to be the industry leader in accounting software, if you have a particular requirement to use another package then please let us know as we can accommodate many alternatives.